If you are a globe-trotter then you probably have a checklist of travel destinations you want to hit in your lifetime. We are familiar with the popular 'Backpacking through Europe' or island-hopping in Asia, but are you up to trying something new in 2018?
Think out of the box and jet-set to these places for a unique travel adventure; it'll be perfect for your travel log. Take a look!
The United Arab Emirates
If you're into cities, not much can outshine the United Arab Emirates, where there's plenty to see and do. Perusing the over-the-top opulence, this travel destination is set in the desert. It has some of the tallest, largest, and longest buildings in the world.
The UAE is also famous for sprawling views of multi-colored beach parasols, gourmet Arabic cuisine, royal palaces and mosques that represent the shimmer and depth of this very interesting nation.
The Czech Republic
A country with a unique story, the Czech Republic is what was once the provinces of Bohemia and Moravia. Despite its land-locked location, there's much to see and do.
Enjoy Moravian wine from a country known for its numerous breweries. It's the go-to place for beautiful landscapes, magnificent castles, and a rich history.
Morocco
Discover a whole new side of culture in this diverse and vibrant country – Morocco. Add it to your list of travel destinations, and you won't regret it. Here, you will see the beauty of ancient cities, epic mountain ranges, and amazing deserts.
Topped off with the warm hospitality of its people, Morocco offers a spiced-up adventure for all travellers.
Austria
Whether you're looking for a modern city or the natural beauty of hills and mountains, Austria has it all. From alpine summits to classic Vienna, take a stroll through this lovely country for a dose of everything a good life has to offer.
Italy
Think of the majestic Roman Empire! Italy is home to the some of the world's greatest works of architecture, art and philosophy.
We haven't even started talking about its food, which has gained a cult following all around the world. If you're a pasta-lover, get the real deal and add Italy to your list of 2018 travel destinations.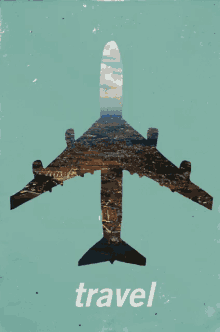 Are you into Instagram? Check out great caption ideas for your next travel photos here.
Featured Image Credit: nationsonline