Hey, parents! Are you planning for a family holiday before 2017 ends? If you're doing your research to ensure your cute little angels tagging along don't get bored, stop right here.
That's right, you don't have to go very far! The best family-friendly destinations for year-end travel are in Asia! Not convinced yet? Check these out for some ideas:-
Amazing family-friendly destinations your children won't complain about
Ha Long Bay, Vietnam
With 1,600 islands waiting for you, Ha Long Bay is one of the key places in Vietnam that's also a UNESCO World Heritage site.  Here, you can explore the Gulf of Tonkin limestone karst landforms or tour the islands for a memorable family experience! (On the web: Useful Ha Long Bay travel guide)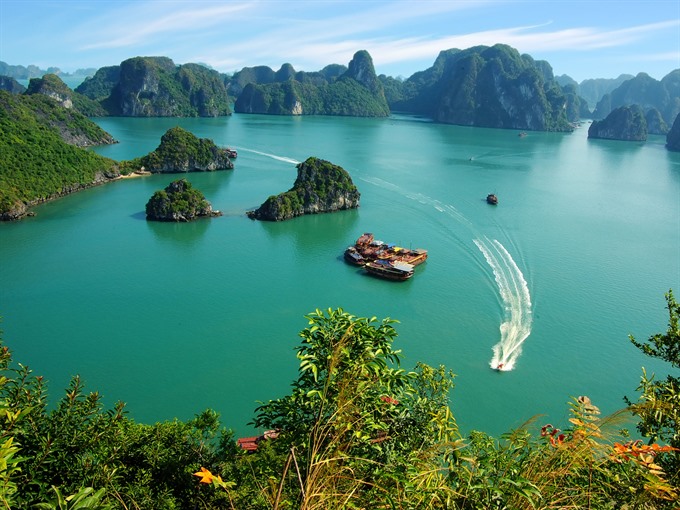 Tokyo, Japan
We love Tokyo for its kid-friendly attraction  such as the Sanrio Puroland, Hello Kitty Theme Park and the National Museum of Emerging Science and Innovation. If that's not enough, the world-famous Disney Sea and Disneyland are here too!
Also popular:  Looking For An Environmentally-Friendly Holiday? Check Out These Green Cities!
Of course, Tokyo has something for us adults, with great food, shopping and cultural events to see. Your family will also love a morning trip to the world's renowned Mount Fuji or the Imperial Palace Gardens where you can discover majestic bridges and ponds.
Ko Lanta, Thailand
Enjoy a relaxing, good vibe family vacation in this part of Thailand known for its low key and conservative holiday adventures.
Ko Lanta is kid-friendly and a safe place for swimming along white sand beaches and turquoise waters of the Andaman Sea. It's unlike any other Thai resorts which have been taken away by the nightlife.
Also popular: If you're up for a cool holiday, head to Iceland
Besides that, there are markets and local cultures that you and your family can explore together. Ko Lanta is also home to historic towns, fishing villages and shrimp farms. Your family definitely won't run out of fun and wholesome activities to try out at Ko Lanta.
Seoul, South Korea
Offering you and your children with remarkable attractions, South Korea deserves a spot on our list of best family-friendly destinations for year-end travel!
Let your kids feel the magic at Children's Grand Park, a theme park in Seoul.  Or perhaps Lotte World, another theme park with a monorail system, which connects the amusement park to the outdoor island (which also has more amusements!)
For your family's shopping pleasure, try Myeongdong, the best shopping district where you can find street foods, clothes, toys, beauty products, and so on!
Bali, Indonesia
Discover this tropical paradise with your family! Feed the monkeys (Ubud Monkey Forest), ride gigantic elephants (Bali Elephant Park), and swim with the dolphins (Bali Safari & Marine Park). (Tips before you go to the Ubud Monkey Forest)
So, have you planned your year-end travel yet? Where are you planning to bring your family this year? Please share with us in the comment section below.
Don't forget to spread the word on social media today!
Featured Image Credit: Getspabulous