"Go Green!" 
That's a popular phrase that we hear almost every day, whether it is in the news, TV commercials or web, this going green phenomenon has simply landed on our laps — and it isn't going anywhere.
From the reduction of chemical products to the increasing number of trees, everyone is doing their part to make this world a greener place to live. But why should we go green?
Increase the value of your home
You can boost the value of your home by adding an eco-friendly touch to it. It could be a water-saving shower or solar panels installed on your rooftop. It's a small change but huge difference! Not only that you will be able to save money but it also adds some perks if you were to decide to sell out your haven in the future.
Chalk up savings on utilities bills (yes!)
Did you know that you can save hundreds of dollars every year on utility bills by simply going green? Let natural light in, reduce usage of water in washing machine loads and switch off the lights when not in use. You'll find it makes a lot of difference!
Join the effort to slow down climate change
As each minute passes, ice caps are melting on the other side of the world. Sea levels are rising and climates are changing drastically. This affects agriculture, animals and our livelihoods. By switching to a green lifestyle, you are actually taking part in slowing down climate change. Well done!
Green outside, clean inside
Going green simply means avoiding toxins and harmful chemicals that are found in cosmetics and food items. Natural and organic products are free from chemicals and will not harm your health in the long run.
Credit: Linkedin
Fuel your creative juices
Besides helping you with the utility bills and creating a better atmosphere; going green also helps you become a more creative person. You can start by recycling any of your old and unwanted things. Then, unleash your creativity and transform them into something new! For example, turn old car tires into flower pots or unwanted t-shirts into floor rugs.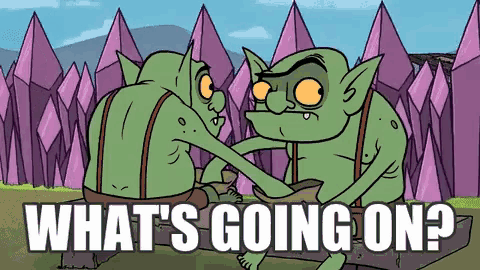 Credit: Tenor
Improve your self-sufficiency skills
Once you switch to the go green lifestyle, you will automatically be less reliable on the usage of fuels and petrochemicals. You will find new ways to travel around (especially to and back from work). This makes you more independent and able to work with what you have, rather than what you want.
Finally, it makes you happier.
By going green, you feel better about yourself as well as the environment around you. You are doing something positive for the earth that is going to have a good impact on you and your future generations.
Going green will make a whole lot of difference on how you perceive the world. What have you been doing to make this world a greener and better place to live in? Share with us in the comments section below.
Featured Image Credit: Mission LED