I Love You – These three little words are not just words; they have the power to express more than you think, and mean the world to the receiver.
While the feeling of love is the same across the globe, every language has its own unique way of saying it. So why stick to the English version when you can say it in ten other languages!
Read here for more-
Arabic
When a woman expresses her love towards her man, she says- Ana uhibbuka (pronounced as Oo-hey-book-ah). While the man says uhibbuki (pronounced as Oo-hey-book-ee)
French
One of the most popular ways of saying "I love you" is in French (it can be seen on Instagram captions, hashtags and more).
Je t'aime (pronounced as Juh-Tem)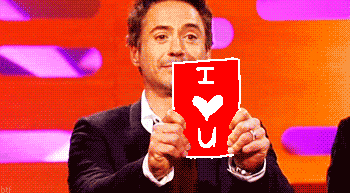 Chinese
I love you in Chinese Mandarin is expressed as- Wo-Ai-Ni. In another popular dialect, Cantonese, it is expressed as Ngo Oi Ney (you may need to hear this to pronounce it properly!)
 Yes, we know that you will be able to pronounce it 'easily'! Try it once.
Spanish
Another language which is also famously known for its I Love You phrase is Spanish – Te Amo (The Ah Mo!) You can also say, Te Quiero– it is less traditional, but a more affirmative one.
Russian
Ya tebya lyublyu!
Seems tough? Say it like (Teh-byah Loo-bloo – and, pronounce blyu like blue.)
Japanese
Okay, now have an easy one for you!
It is Aishiteru, simple and straightforward.
Another easy one, coming up!
Portuguese
Just say Amo-te (pronounce it as Ah-mo-Teh) and you are good to go!
German
In German , I Love You is Ich Liebe Dich (pronounced as Ish Leeba Dish.)
Italian
We all know Italians can be pretty romantic, and that romance comes easily to them. That's why I Love You in Italian is pretty simple. Say Ti Amo like a true Italian!
Last but, not the least, say it in-
Korean
Simply say Sarang Hae to express your love for your partner. This is a great one to master if your other half loves all things Korean.
So, next time you want to make your other half feel extra loved- try one of these phrases.
How do you say I Love You in your mother tongue? Share with us in the comments section below.
Also read, 7 beautiful ways to say I Love You!
Featured Image Credit: Pexels