A common perception in society is that if you're single, you're unhappy or incomplete.
Sometimes you'd hear girlfriends say, "I can't be happy because I'm single." However, that's not actually the case.  Some people are unhappy even in a relationship – because they're probably in the wrong one.
So cheer up! In today's post, we'll reveal the reasons why choosing singlehood is a-okay.
You have high standards
Being single does not mean that you cannot find someone.  It could very well mean you're waiting for the right person to come along, instead of settling for the wrong one.  Give yourself a pat on the back for knowing the kind of person you want to be with.
In singlehood, you learn more about yourself…
As a single person, you're giving yourself time (lots of it, in fact) to learn about yourself. Did you know that the most important relationship to build and 'keep' is with yourself?  If you don't love and treat yourself well, then you might not be able to build a healthy relationship with anyone.
Also Popular: Is Kindness The Secret To A Healthy Relationship? Find Out Here
…and you also learn about other people
By having the freedom to date different people and explore options, you'll be able to prepare yourself mentally and know  'what you're looking for' and 'what you don't want' when making the all-important decision.
You get rid of the drama from your past relationships
Choosing singlehood after a breakup isn't bad.
It gives you the time to get rid of the emotional baggage you may still be having with your ex. In the process, you equip yourself with lessons learned from the failed relationship. You also lessen the chances of bringing the drama from your past relationship into the 'present' one.
[On the web: 10 Tips For Being Single And Happy)
You won't feel trapped if you're in the wrong relationship
Negative relationships aren't good for anything or anyone. In fact, they're far worse than anything else is, including singlehood. Remember, a great relationship must not hinder your life but improve it.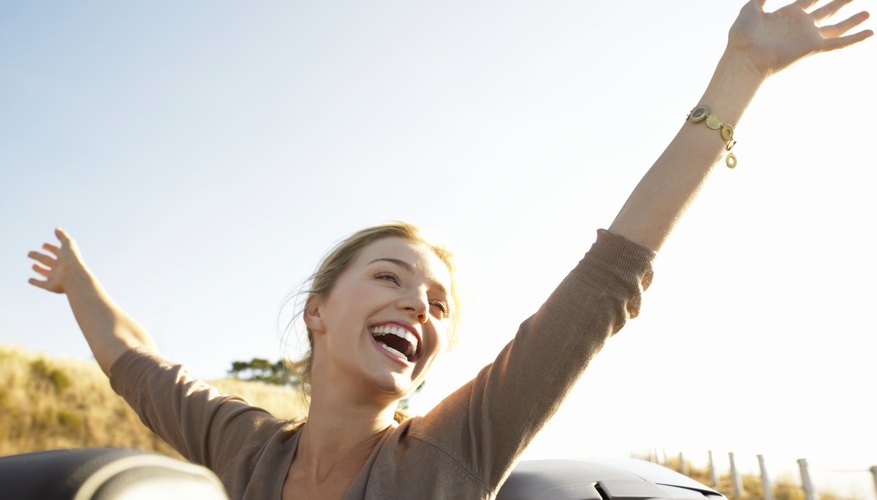 So if you're single right now, you don't run the risk of feeling trapped in a bad relationship with someone you shouldn't be with in the first place!
Also popular: Meeting His Parents? Here's How To Make A Great Impression
You have a chance of working on yourself first
Loving yourself is the most important thing in this world. Working on yourself – improving it in every single way – means you can focus and learn how to commit to your goals. So when a new relationship enters into your life, you'll be ready!
Choosing singlehood is okay! Hope the reasons highlighted above can help you realise that. Take your time, work on yourself first and appreciate the beauty of singlehood.
After all, being single doesn't mean unhappiness – because LOVE starts within. You shouldn't put your happiness in someone else's pocket.
Did you like this article on choosing singlehood? Tell us in the comment section. Finally, spread the word and share it on Facebook today!
Featured Image Credit: Girl Got Faith